Home > Introduction > President's Greeting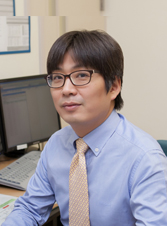 Dear Colleagues,
I hope all colleagues are doing well even in pandemic situation.
It is greatest honor for me to serve as a President of International Society of OncoPlastic Endocrine Surgeons (ISOPES)
Since founded in 2013, ISOPES tried to reach the founding purpose of the society. That is, to advance the science and art of oncoplastic endocrine surgery, to maintain high standards in the practice and art of oncoplastic endocrine surgery, to provide a forum for scientific presentations and discussions, and lastly to encourage basic and clinical research in the field of oncoplastic endocrine surgery.
ISOPES have held six annual or biennial international congress covering Seoul, Hong Kong, Hangzhou, Lucknow for last 8 yeras. ISOPES also co-hosted several local conferences and tried to expand networks between endocrine surgeons. All of these achievements were not totally possible without profound efforts of former Presidents and Boards of Directors, also without countless supports of all members and industry. I would like to express my sincere appreciation.
During pandemic, educational events including live surgery, hands on workshops has been postponed and cancelled. However, I strongly believe that all person to person event will be available again soon. Another important task will be enforced membership process.
The next ISOPES congress will be held in 2023 June, Tampa, FL, USA. Dr. Hyun Suh will serve as a Chair of local organizing committee. I hope all colleagues who are interested in will get together and have a pleasant time. Also the next congress will be celebrated for the 10th anniversary of the society.
Meanwhile, head-quarter of ISOPES are going to do every effort for the next congress.
Thanks again and hope to see you all in Tampa!!
Best regards,
Ki-Wook Chung M.D. Ph. D.